Mogal Dr Manjunath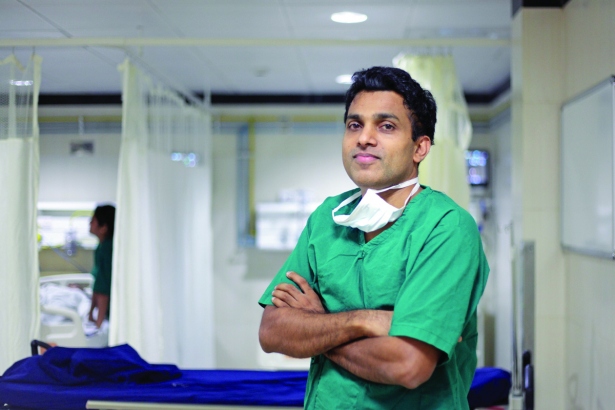 February 05, 1977 – October 24, 2021 Viva Goa pays a homage to acting head of Department of Cardiology, GMC Dr MANJUNATH DESAI, who lived a life of service dedicated to Goa and Goans
Dr Manjunath Desai, Mogal Manju, Dedicated Dotor, are many names Goa will remember with her immortal heartbeat. October, 24, 2021 was a dark day for Goans as they woke up to the heartbreaking news of the sad demise of their dear doctor who was always there to fix their heart, but amid his commitment and duties, could not fix himself from a prolonged battle with cancer.
Chief minister Dr Pramod Sawant on Twitter said, "Saddened to learn about the demise of eminent cardiologist Dr Manjunath Desai of Goa Medical College and Hospital. His medical skills saved the lives of thousands of patients. My deepest condolences to his family."
Health minister Vishwajit Rane also took to social media and said, "Deeply saddened and shocked to hear about the demise of Dr Manjunath Desai. It is not only a loss to Goa Medical College and Hospital; it is a personal loss to me. He was an exceptional and wonderful person inside-out who has touched so many human beings and saved many precious lives."
Dr Desai, an eminent son of Borim, is survived by his loving wife Poonam, who is a consultant in human resources, and their darling son Dhruv. The citizens of Goa and the medical fraternity paid their tributes sharing experiences and cherished memories with him.
Here is a selection of commemorative articles by his friends and colleagues from Goa Medical College, by his good friend Sr Adv Saresh Lotlikar and a touching tribute by Editor and Publisher of Viva Goa Kedar Dhume.
Read the full article in 'Viva Goa' magazine copy.
Viva Goa magazine is now on stands. Available at all major book stalls and supermarkets in Goa.