Lagu Bandhu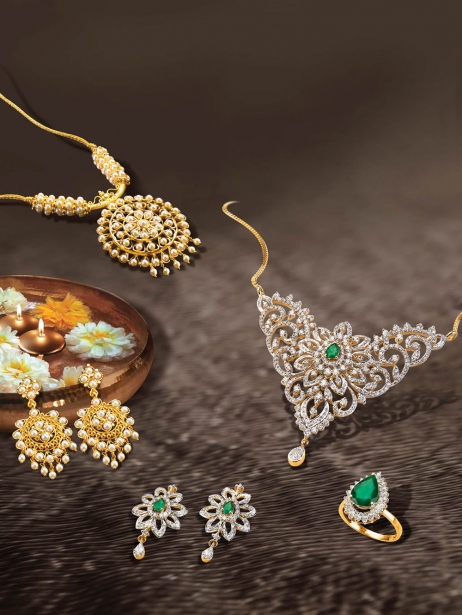 'Let your beauty bloom '
Purchasing jewellery is a totally different experience when compared to buying other products. One needs to feel very comfortable when choosing from a wide variety of designs. With great ambience, one can expect a great rapport with sales personnel while they share detailed knowledge about the jewellery pieces, their components, as well as handling the beautiful designs and actually wearing them.

At Lagu Bandhu, jewellery is made from carefully hand-picked gemstones that glorifies one's beauty and brings a smile, at the same time keeping in mind value for money. Lagu Bandhu ensures that all jewellery related dreams come true. Visit the Panaji showroom, and one will find the most exclusive collection of designs perfect for any occasion.

Lagu Bandhu takes every effort to make its jewellery look contemporary but keeping traditional touch intact. Its unique designs are gold studded with hand-picked gemstones like pearls, corals, rubies, diamonds, emeralds and many others, and will surely transport buyers to a different world. Also available are special designs that compliment Goa's traditions, right from bridal wear to daily wear. Lagu Bandhu has everything to suit one's needs.

At Lagu Bandhu one does not need to worry about quality, as all its jewellery comes with a Bureau of Indian Standards (BIS) hallmark. It also has third party lab certificates for diamond jewellery. With a legacy of 80 years in jewellery retail, Lagu Bandhu leaves no stone unturned to make everyone's jewellery experience just the way he or she wants.

Lagu Bandhu also has a wide range of the newly launched Moonlight collection from the Titan Raga series at its showroom.