Tanishq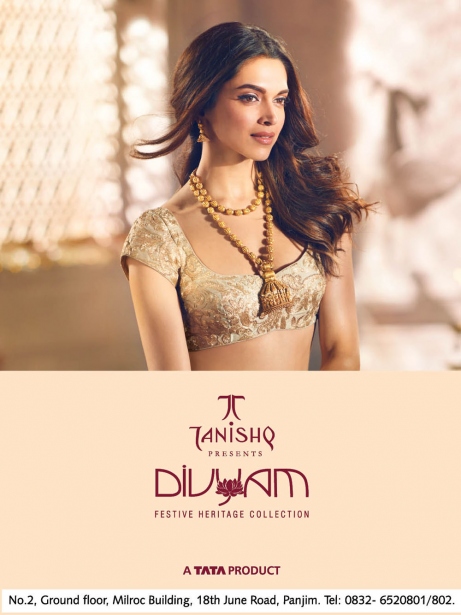 'Celebrate this Diwali with Divyam by Tanishq'
Gearing up for the auspicious occasion of Diwali, Tanishq, India's largest and most preferred jewellery brand, has launched the stunning Divyam gold jewellery collection. The collection, inspired by the glorious temples of India, is steeped in heritage and comprises stylish and elegant heirloom pieces.

Right from the splendid architecture to magnificent sculptures, this collection draws inspiration from the nuances and intricacies that traditional Indian temple architecture has to offer. With more than 150 unique designs spread across long haars, necklaces, bead strings, bangles, rings and jhumkis, Divyam by Tanishq helps you bring positivity and happiness home this festive season.

To make this season even brighter, Tanishq is offering gold coins on every purchase of 10 grams of gold jewellery, or diamond jewellery worth Rs.8,000 and above.

Purchasing gold jewellery during Diwali is an age-old tradition in India and considered a symbol of wealth and a form of investment. Gold purchase is deeply rooted in worship and culture across Indian society and is considered an auspicious ritual to begin the year on a good note.

Diwali is the harbinger of joy and prosperity in Indian households and people indulge in buying jewellery, keeping up with decade-long family traditions. Divyam by Tanishq is a reflection of exactly this.