Goa's biggest sporting spectacle set to kickoff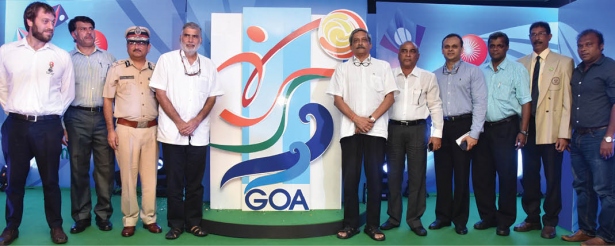 As the FIFA World Cup Under-17 comes to India, Goa – as a host city – bubbles with activity. Spectators will get a chance to watch the future stars of world football in action and witness the national anthem being played at a FIFA event for the first time. VIVA GOA discusses the international sporting event set to take place in the state and expectations from India
India, the sleeping giant as former FIFA (Fédération Internationale de Football Association) president and Swiss football administrator Sepp Blatter dubbed this land of 1.2 billion people, has finally woken up to the call of football.
For the first time ever will India's national anthem Jana-Gana-Mana be played at a FIFA event when the U-17 World Cup kicks off in New Delhi on October 6 with India taking on the US in the first of 51 matches culminating in the final in Kolkata on October 28.
Goa, inevitably, got into the act. After all, football here is ingrained into the psyche, etched in the landscape as much as churches and celebrated in its mosaic of music, dance and gaiety.
Not surprising then the Beautiful Game, an endearing legacy of the Portuguese era, had been authenticated as a state sport by the government in 2012 at the behest of chief minister Manohar Parrikar.
It was therefore only befitting that the camp to blood the lads who would carry the nation's hopes be set in Goa and the idyllic setting of Benaulim had been their home away from home for now nigh three years.
It is also apt that Goa, as one of six venues, will host a group comprising Germany, Iran, Costa Rica and Guinea with two round-of-16 matches and a quarterfinal. The action will unfold on October 7 at the Nehru stadium in Fatorda.Add to this is the attraction of Brazil playing a match – against Niger - in an exchange for Germany vs Guinea in the last round of group matches as per FIFA's stipulation of simul-play.
What Goa and the other five host cities - viz Delhi, Mumbai, Guwahati, Kolkata and Kochi and the rest of India - is about to witness from October 6 to October 28 may just be the beginning of a revolution that could change the face of Indian football forever.
Read the full article in 'Viva Goa' magazine copy.

Viva Goa magazine is now on stands. Available at all major book stalls and supermarkets in Goa.