The Leela Goa gets swanky BMW fleet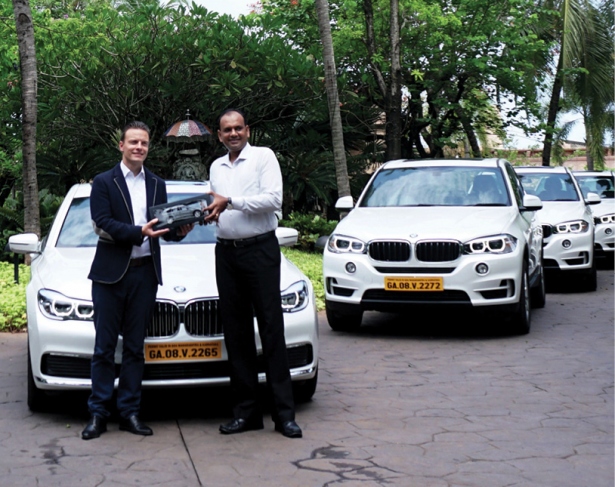 Getting away from a maddening crowd is one of the primary reasons one checks into a luxury resort. The Leela experience has been heightened with a one-hour cruise to the property from the airport in one of the finest vehicles in the state.
The Leela Goa has teamed up with BMW Group, bringing two premium brands together by upgrading its BMWs. It is the only hotel in Goa to possess its own fleet, now including BMW X5s and the BMW 7 series.
The BMW 7 series 730Ld model has a three-liter engine with 265 horse power, two axle air suspension, electrically operated sunblind for the rear and rear side windows, leather interiors and panorama glass roof.
The BMW X5 model X5 xDrive30d has a three-liter engine with 258 horse power, adaptive with self-leveling rear air suspension, dynamic stability control including dynamic traction control and crash sensor.
When one of the most celebrated luxury beach resorts in India teams up with the most successful manufacturer of motor vehicles, guests are guaranteed luxury personified!