Gera Developments shines at Realty+Conclave awards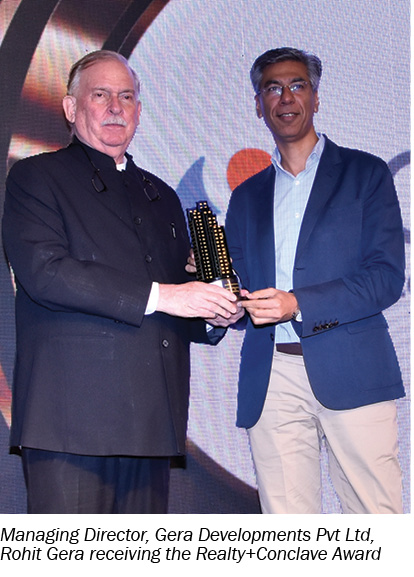 Gera Developments was in the limelight at the Realty+Conclave and Excellence Awards in Pune, with Gera's newest ChildCentric® Homes Project, Gera's World of Joy winning the Themed Project of the Year and the GeraWorld® Mobile App winning the Customer Service Excellence Award as well.
Managing Director, Gera Developments Pvt Ltd, Rohit Gera received the award on behalf of the company during the award ceremony held at Pune
The company entered the world of real estate in the year 1970. Since then, the company has delivered several projects that have become landmarks in their own right.
After four decades of unwavering commitment towards innovation and service, Gera is today a force to reckon with. The company has spread their footprint across Pune, Goa and Bangalore by meticulously constructing and delivering over 50 projects, with close to 6 million sq.ft. of development.