VFS Global launches portal for Vietnam eVisa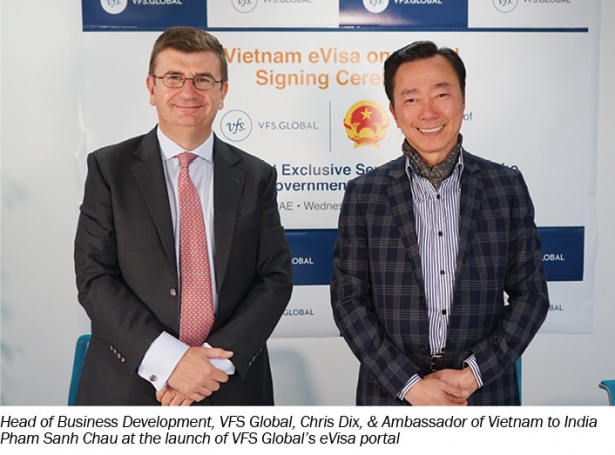 VFS Global recently announced the launch of the first official and exclusive electronic visa on arrival (eVOA) digital solution for travellers to Vietnam.
Eligible travellers from India can now apply for the Vietnam eVOA service before departure, by submitting applications on https://vietnam.vfsevisa.com/ from anywhere in the world through personal handsets or computers, in a highly secure manner.
The advanced and digitally integrated solution developed by VFS Global (as an exclusive service provider to the Embassy of Vietnam in India) offers eVOA applicants a digital wallet/locker which ensures high levels of data protection. This includes scanned copies of their passport, live facial biometric capture and finally, the receipt of their eVOA letters once approved. Customers can also make online payments using the portal.
Priority eVOA service for Vietnam is also available.
For those seeking a Vietnamese visa urgently, the option of special priority services on the same day – as well as next day approvals – is now available on this officially recognised online solution. The cost of the priority services is slightly higher than the cost of the normal visa processing service.
Vietnam is the world's seventh fastest growing travel destination, according to the 2019 Tourism Highlights report released by the United Nations World Tourism Organization (UNWTO). The country is in the midst of a tourism boom, and visitor numbers are rising at one of the fastest rates in the world.
With more than 18 million visitors travelling in 2019 from across the world to visit this historic and culturally vibrant nation, inbound travel to Vietnam is estimated to rise even further as the country is now becoming easily accessible with more direct flights from key locations.
Read the full article in 'Viva Goa' magazine copy.
Viva Goa magazine is now on stands. Available at all major book stalls and supermarkets in Goa.