AGED WITH PERFECTION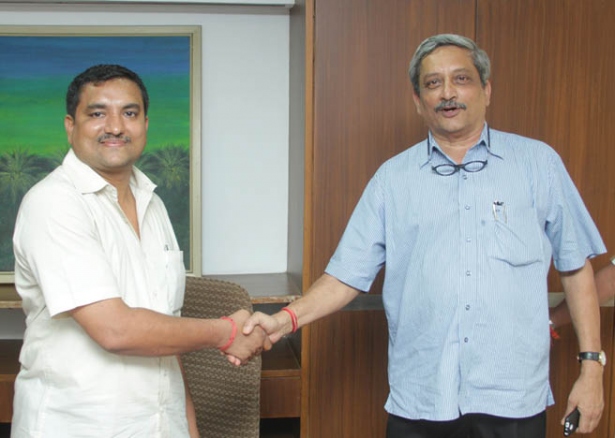 Over the years, Union Defence Minister Manohar Parrikar has proven to be a dynamic politician. Siddharth Kunkolienkar has worked with him through three elections as his election agent and now succeeded him as the Panaji MLA. On the minister's 60th birthday, he writes about Parrikar's influence on his life
Everyone has at least someone in life that stands above the rest as a person you admire. This may be a person you may know very well or someone you have only met a couple of times. But, it is their character, what they have achieved or how this person believes in you and himself that makes them worthy to be remembered.

Such is the journey of Manohar Parrikar, who has travelled a long way as a politician. This dynamic personality has made many changes since he stepped into this field. He is admired and known for his unmatched contribution towards the state and now the nation as the incumbent Defence Minister of India. As a nation, we all are proud to have a legendary and visionary leader like Manoharbhai who shaped the state's fortune.


Read the full article in 'Viva Goa' magazine copy.
Viva Goa magazine is now on stands. Available at all major book stalls and supermarkets in Goa.