Pearl Colvalcar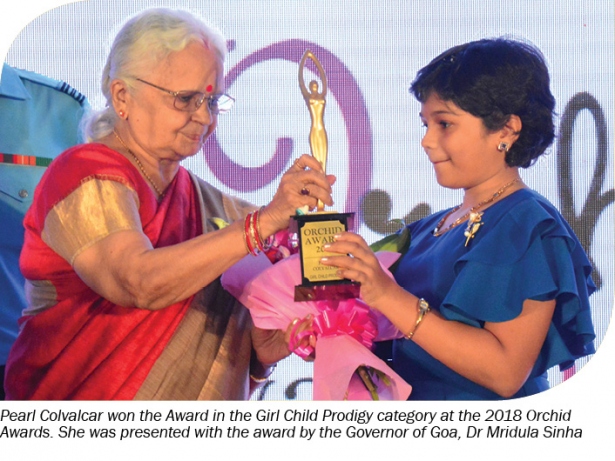 Pearl Milind Colvalcar is a multitalented 12-year-old who juggles her extracurricular activities and academics like a boss
he 12-year-old student of Sharada Mandir School, Miramar, Colvalcar shows exceptional talent in sailing and windsurfing that has won her national medals and trophies. Besides this, she is making a name for herself in school academics and extracurricular academia, including Maths, Science and English Olympiads.
She is also pursuing music professionally on the harmonium, piano and guitar and has been awarded the distinction certificate from Trinity College of Music. She received a certificate of appreciation for securing the highest marks in piano by the Department of Western Music at Kala Academy, Goa, in 2018.
Last, but not the least, she also learns two foreign languages - German and Portuguese - professionally. Pearl has proved her excellence in every field she has ever stepped her foot in.
Read the full article in 'Viva Goa' magazine copy.
Viva Goa magazine is now on stands. Available at all major book stalls and supermarkets in Goa.