Raj Housing Development PVT LTD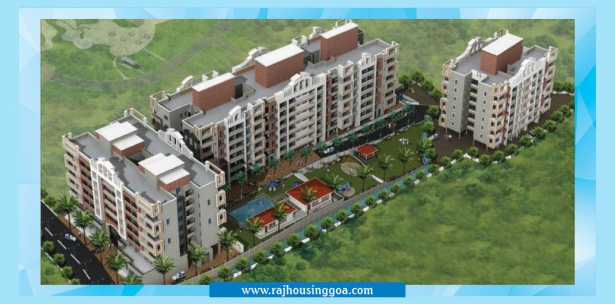 Raj Housing Development Pvt Ltd is one of Goa's leading edge real estate companies. Started in 2004 with the motto 'commitment to quality', it now has more than 25 successfully completed projects under its belt. Managing Director Sandip Nigalye is among a few who dared to be different. With keen interest in construction and a career in civil engineering, Nigalye's decision to quit his government job and start his own firm paid him rich dividends.
Raj Housing Development offers the discerning home buyer a selection of villas, apartments and shops at preferred locations. Available in a range of prices and sizes, they are aesthetically designed with tranquil surroundings and an upscale ambience that complements the client's lifestyle. The apartments are loaded with ultra-modern amenities including a club house, gymnasium, beautifully landscaped gardens and many other facilities which cater to the new breed of lifestyle conscious buyers.
Raj Housing has earned a reputation for good construction, design values, superior specifications and prompt after-sale service. Its strong sense of commitment to the customer is shared by its team of architects, engineers and other professionals, collectively working towards the company goodwill.
Over the years, it has stuck to its mantra of providing quality homes with promised amenities at good locations. Raj Housing Development not only has successful projects to its credits but also the satisfaction that comes from the smiles of those who have settled down in their dream homes across Goa.
Currently Raj Housing is gearing up to make its presence felt across Goa by spreading its wings at two upcoming smart projects in Mapusa and three in Ponda. Sandip Nigalye said, "Our villas and apartments get booked at the under construction stage only as most customers sign on in the early stages to benefit from lower, off-plan prices."
Ongoing and upcoming projects by Raj Housing Development include Raj Mudra, Raj Aguiar Enclave andGanaraj Enclave in Ponda, and Raj Ryle Residency and Raj Enclave in Mapusa.