Remus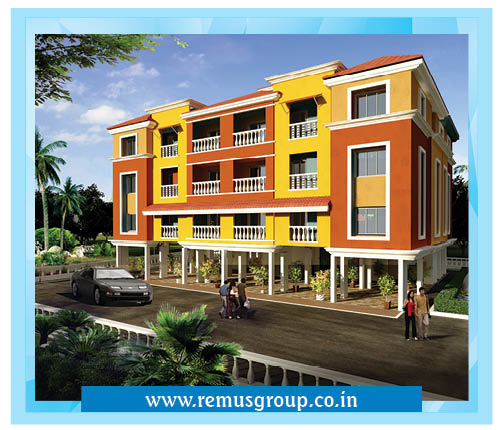 Remus – an offshoot of the renowned and respected Sumer Group, premier Mumbai-based realtors since 1965 – is a realty company that operates on the motto 'We Must'.
This is a real estate company that goes beyond just constructing houses, aiming instead at elevating lifestyles with every storey. Each residential complex and apartment is designed to usher in a new era of living, characterised by ultra-modern facilities, luxurious amenities, eco-friendliness and fine all-round living standards. All without losing that comfortable cosy feeling people associate with 'home'.
Each project – down to every brick, nook and cranny – is built with zero-tolerance for compromise, and the highest building quality and on-time delivery are primary priorities.
Remus is the brainchild of Rahul Shah, an eternal optimist. A staunch advocate of change, Shah says, "I am driven by the need for evolution personally, and in each business venture I begin and run."
Remus' has in its portfolio an array of premier residences in Goa, Alibaug & Pawana.
Tropical breezes, the sun and sea, the susegad lifestyle – all the vintage idyll of Goa is echoed in life at Postcard Portico in Guirim. In eight lavish row villas and 1 & 2 BHKs surrounded by incredible natural vistas, each a microcosm for everything Goa stands for – tranquil landscapes, sun-drenched beaches, friendly locals and a relaxed life.
Right at the heart of one of sunny Goa's most vibrant neighbourhoods in Anjuna, you will find Villa 8. Sprawling 300-400 square mtre duplex villas, each housed in a lush, exclusive 1-acre gated community, 3 kms from Anjuna beach and 2.5 kms from Vagator beach. These homes come with private plunge pools and courtyards, among other international standard amenities. Live life at Remus Genesis, just a couple of kilometres from the NH17 highway, nestled in the lush greenery of Ucassim.
In 21 conveniently demarcated plots in a lush green complex designed for small budgets and big living ambitions. Coexist located at Porvorim is encapsulated in 1, 2 & 3 BHK apartments and penthouses with rustic Portuguese façades and colourful walls that bring the vibrancy of Goa to your home.
Every day is a vacation at Remus Away, Bambolim – a quiet and private 10-acre resort-like oasis of 32 grand villas and 74 sprawling apartments along with a clubhouse and a hotel.
A place where both, the peace of home and the excitement of a holiday merge in an environment that is as enjoyable as it gets.