More than just a brunch!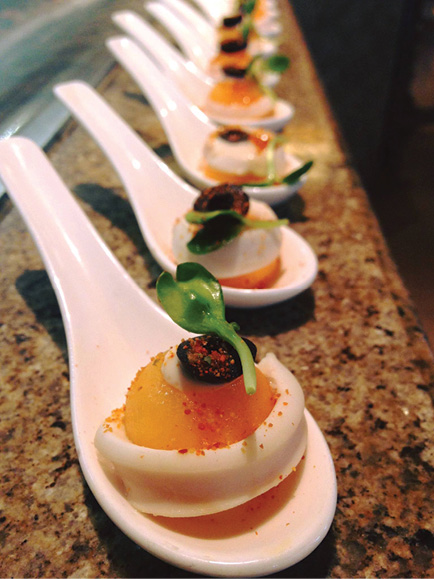 Want to have a fun Sunday? With hours of mid-day relaxation, indulgence, great food, live music and more, the Wicked Liquid Brunch at Grand Hyatt Goa in Bambolim is just a place to be. Here, the experience is spectacular, surprises abound and indulgence is a way of life
Bringing to life the ultimate Sunday destination, Grand Hyatt Goa presents guests with more than 20 food and beverage bars, 50 per cent off on spa treatments and salon services, complimentary access to the fitness centre, sauna, steam room, whirlpool and swimming pool, plus live music and elaborate children's activities.
The Wicked Liquid Brunch promises to be much more than just a regular brunch. Guests can begin the day at the award-winning Shamana Spa and enjoy 50 per cent off all treatments, indulge in the sauna or steam room, or take a dip in the whirlpool. While adults treat themselves, children can have their own fun at the spa's lifestyle studio, which turns into a club for little ones every Sunday.
At 1pm, head over to The Dining Room, where the resort's culinary wizards present an extravagant spread of more than 20 food and beverage bars. Offerings include plenty of seafood options, oriental cuisine, roasted meats, sushi, pasta and barbecue. It features items like grilled prawns, crispy crackling pork, eggs benedict, hand-crafted thin crust pizzas, prawn balchao, dosa, kebabs, specialty eggs, bacon wrapped prawns, chocolate fountains, crepes, chocolate chilli cake, cake pops, New York cheesecake and everything sinful.
The liquid menu is as extensive as the food, with herb-infused spirits, detox drinks, health juices, cocktails, sparkling wine, coffee cocktails and a pour-your-own drink option. The cocktail bar has over 18 specially crafted cocktails. Some of the must-try drinks include Banana Espresso Martini, Cucumber Basil Gin and Tonic, Aloe Vera Margarita, Watermelon Basil Mojito and Goan Mint Julep.
Making sure the brunch suits everybody's desires, children are well taken care of with interactive and creative activities at Camp Hyatt. Chefs have even curated a child-friendly mini buffet along with an exclusive children's bar that includes favourites such as marshmallow milkshakes, chocolate smoothies' and fruit milkshakes.