TALES OF TOIL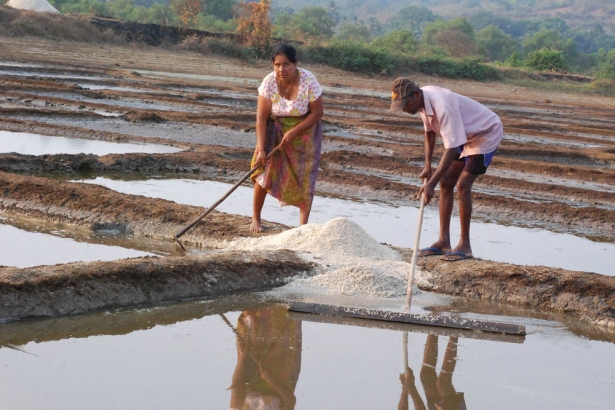 Author of 'Traditional Occupations of Goa' Pantaleao Fernandes introduces us to more trades from his book that still prevail today but on a smaller scale
A journey of seven years in research and photography resulted in a book called the Traditional Occupations of Goa, a visual documentation of the state's occupations that are gradually fading out with modernisation.

Salt pans
The importance of salt is noticed only when the food is saltless. Not so for this couple who depend on harvesting it for their livelihood. Joaquim and Antonia Ferrao work in perfect harmony at their mitachi congi (salt pan) at Batim. The couple belongs to the ancient tribe of Mit Gaude, engaged in extracting salt from sea in the khazan low lands. Although common salt is plenty, processing it is very intricate and requires more than just common sense.

Read the full article in 'Viva Goa' magazine copy.
Viva Goa magazine is now on stands. Available at all major book stalls and supermarkets in Goa.