Strength in hardship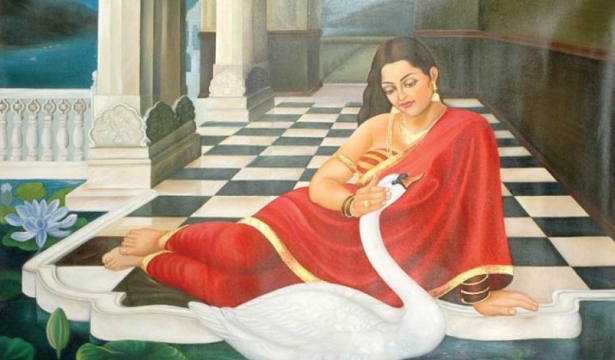 Governor Dr Mridula Sinha narrates the story of the virtuous Damyanti, a folk tale of an ideal woman
You always loved hearing stories as a child, and would ask a million question. Sometimes it was difficult to explain the answers to all your questions at your age.
All our stories are either folk tales or biographies, each with their own motive. Their real understanding comes with maturity. I too would listen to excerpts of the Ramayan and Mahabharat from my mother and grandmother. At that time, I was unable to understand their real essence. But when I think back now, I cannot stress enough the importance of the biographies and traits of the characters.
In our ancient scriptures, there are descriptions of ideal men and women, who are an inspiration for all ages. Women were not less than men in physical or mental strength, and often proved to be better than men in many instances.
One such ideal woman is Damyanti. Such timeless women of our ancient history are called, 'sati', which means the one who follows the path of 'sat' ie truth. Damyanti's character will always remain an ideal for women
of all generations. It is saddening that youngsters are not made aware of these great women at home or in schools.
Read the full article in 'Viva Goa' magazine copy.
Viva Goa magazine is now on stands. Available at all major book stalls and supermarkets in Goa.