Rahi Shetye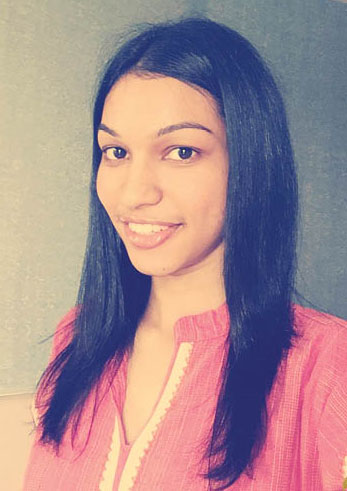 One of the brightest minds of Aryaan Mustifand School, Rahi Shetye had a focused mind since day one. Gaining familiarity with her syllabus every day was the secret to her success. She topped the Goa Board Class XII exams with 96.33 per cent and stood second in the state on her GCET exam with 196 marks on 225
Your strategy for the exams…
Is to study regularly. I make sure that I go through the next day's matter to be taught so that I am acquainted to
the subject.
Your brain gets the message faster the second time. During the exams I just revise and brush through the books and everything is fresh in my mind again.

Preparing for the exams…
Means studying from day one. I do not wait until the exams approach. I keep in touch with the subject, because at the end it becomes too much to study.
Daily study at least for two hours is the best, rather than staying up all night during the exams.

Was it all work no play?
I was involved in extracurricular activities during my school days – I used to compere for school functions and take part in elocutions, because I love to speak.
If I had an option apart from medicine which I study now, I would be a radio jockey or a journalist. But I have learnt to prioritise my studies and find a balance because if you want to achieve something you have to compromise on the rest.



Read the full article in 'Viva Goa' magazine copy.
Viva Goa magazine is now on stands. Available at all major book stalls and supermarkets in Goa.